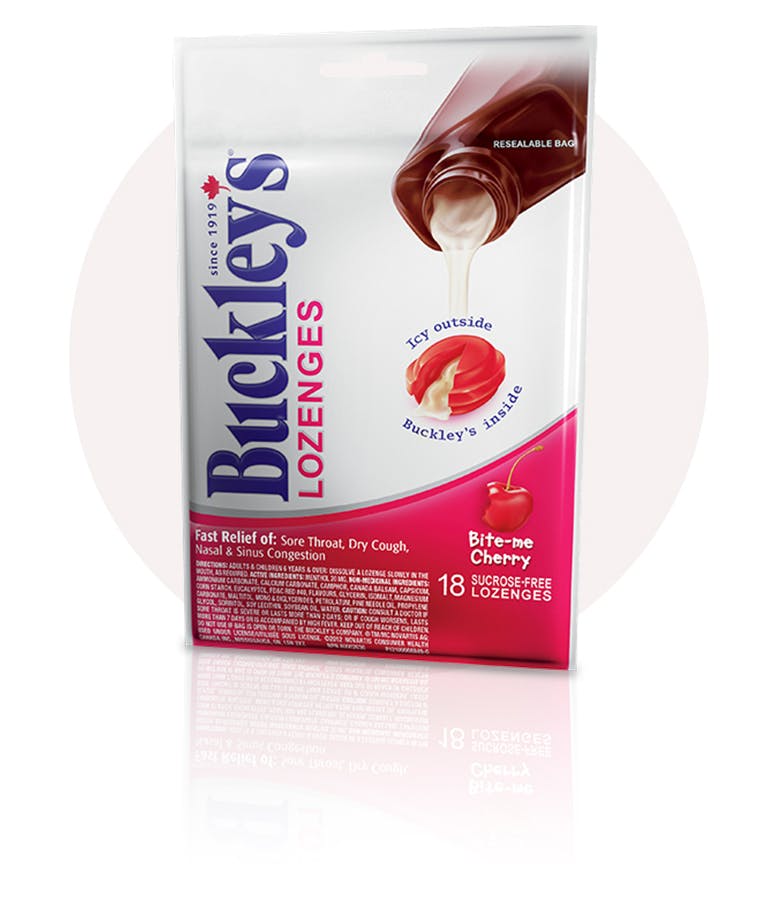 Buckley's Lozenges Bite-me Cherry
Fast-acting relief with a cherry on top. Sucks to be a sore throat.

Tell your cold to bite it. Get fast relief from sore throat, dry cough and nasal & sinus congestion.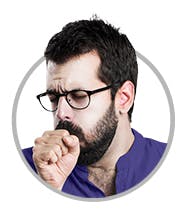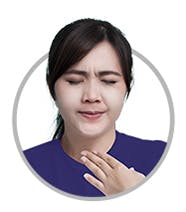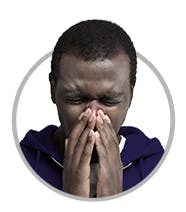 Adults and children 6 years and over: Dissolve a lozenge slowly in the mouth, as required. Do not take more than 8 lozenges per day.

Consult a doctor if sore throat is severe or lasts more than 2 days; or if cough worsens, lasts more than 7 days or is accompanied by high fever. Keep out of reach of children. Do not use if bag is open or torn.


Ammonium carbonate, camphor, Canada balsam, capsicum, citric acid, corn starch, eucalyptol, FD&C Red #40, flavours, glycerin, isomalt, maltitol, pine needle oil, propylene glycol, sorbitol, soy lecithin, soybean oil, TBHQ, water.