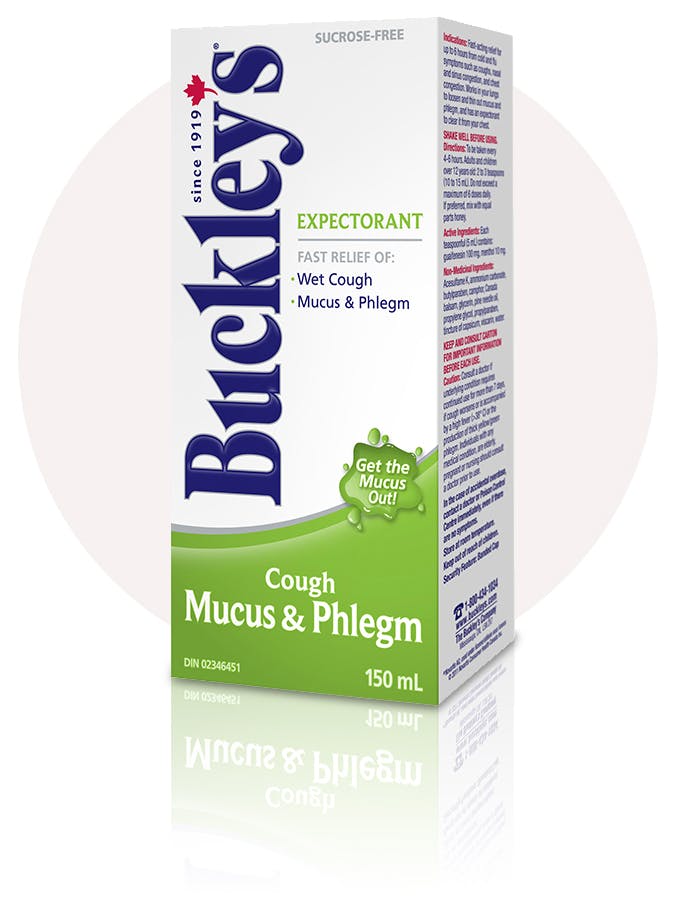 Buckley's Cough Mucus & Phlegm
Sing hallelujah. Without hacking.

Send that hacking, packing. Get fast-acting relief for up to 6 hours from cold and flu symptoms such as coughs, nasal and sinus congestion, and chest congestion. Works in your lungs to loosen and thin out mucus and phlegm, to get it up and out.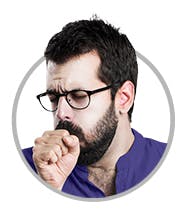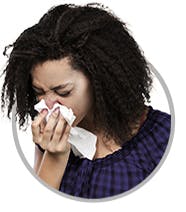 To be taken every 6 hours as required.
Adults and children over 12 years: 2 to 3 teaspoons (10 to 15 mL).
Do not exceed a maximum of 4 doses (60 mL) in 24 hours. Children under 12: Do not use. If preferred, mix with equal parts honey.
Ask a doctor before use if you: have a persistent or chronic cough, difficulty breathing, asthma or other chronic lung conditions; are pregnant or breastfeeding; are taking any other cough and cold medication.

Stop use and ask a doctor if: symptoms worsen or last for more than 7 days, or are accompanied by the production of thick yellow/green phlegm, high fever (>38ºC), rash or persistent headache. In the case of accidental overdose, contact a doctor or Poison Control Centre immediately, even if there are no symptoms.

Store at room temperature. Keep out of reach of children.

Security Feature: Do not use if sealed carton ends are broken or torn.


Each teaspoonful (5 mL) contains: guaifenesin 100 mg and menthol 10 mg.


Acesulfame K, ammonium carbonate, butylparaben, camphor, Canada balsam, carrageenan, glycerin, pine needle oil, propylene glycol, propylparaben, tincture of capsicum and water.