Buckley's Dry Cough Extra Strength
Send that hacking, packing. Get up to 8 hours of relief from dry, hacking coughs.

Time to put those coughs on mute. Get up to 8 hours of relief from dry coughs with Buckley's only syrup with extra strength cough suppressant.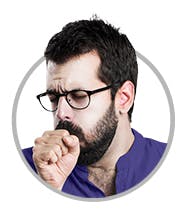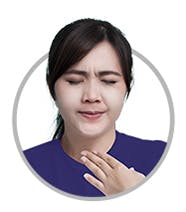 Adults and children 12 years and over: Shake well before using. Take 2 teaspoons (10 mL) every 6-8 hours. Do not take more than 40 mL in 24 hours. Children under 12: Do not use. Do not take more than directed. If preferred, mix with equal parts honey.
Do not use

if you are allergic to dextromethorphan hydrobromide or any other ingredient in this product
with a monoamine oxidase inhibitor (MAOI) (drugs for depression or Parkinson's disease) or for 2 weeks after stopping the MAOI drug
with other drugs containing dextromethorphan

Ask a doctor or pharmacist before use if you

are pregnant or breastfeeding
have a persistent cough such as occurs with smoking, asthma or emphysema
have a cough with excessive phlegm (mucus)
have difficulty breathing or other chronic lung conditions. These could be signs of a serious condition.
take any other cough and cold medication

Stop use and ask a doctor if

symptoms worsen or last for more than 7 days
you develop a high fever (>38°C), rash or a headache that won't go away

Keep out of reach of children. In case of overdose, call a poison control centre or get medical help right away. Quick medical attention is critical even if you do not notice any signs or symptoms.

Security Feature: Do not use if sealed carton ends are broken or torn.

Each teaspoonful (5 mL) contains: 15mg Dextromethorphan hydrobromide.


Ammonium carbonate, camphor, Canada balsam, capsicum annuum extract, carrageenan, glycerin, menthol, pine oil pumilio, purified water, sodium saccharin.