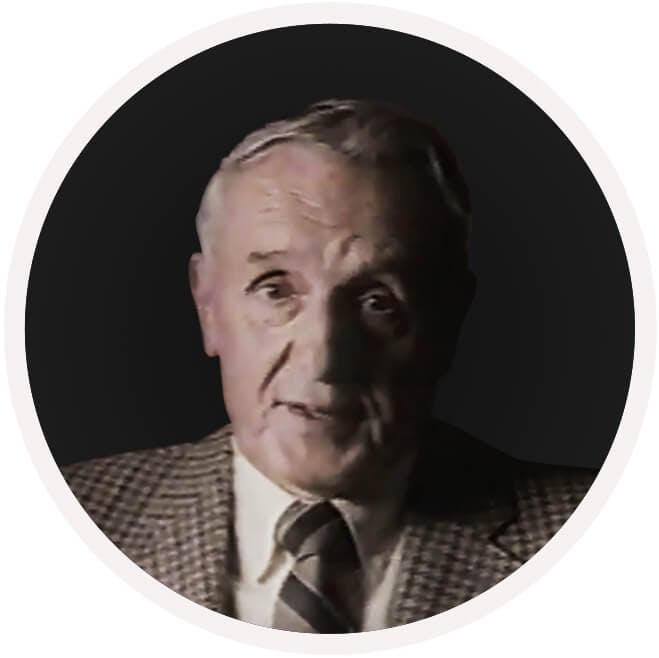 The beginning of Frank Buckley.
Frank Buckley, born in Toronto on April 8, 1921, liked to believe he was conceived around the same time his father, William Knapp Buckley, founded W.K. Buckley Limited (1920).
A natural salesman.

At the Buckley's company, Frank began his career working as a travelling salesman. After three years of door-to-door sales, he joined his father in a management position. While W.K. was first and foremost a salesman, Frank had a natural interest in finance, administration and broadcast media. Upon the death of his father in 1978, Frank assumed presidency of the company.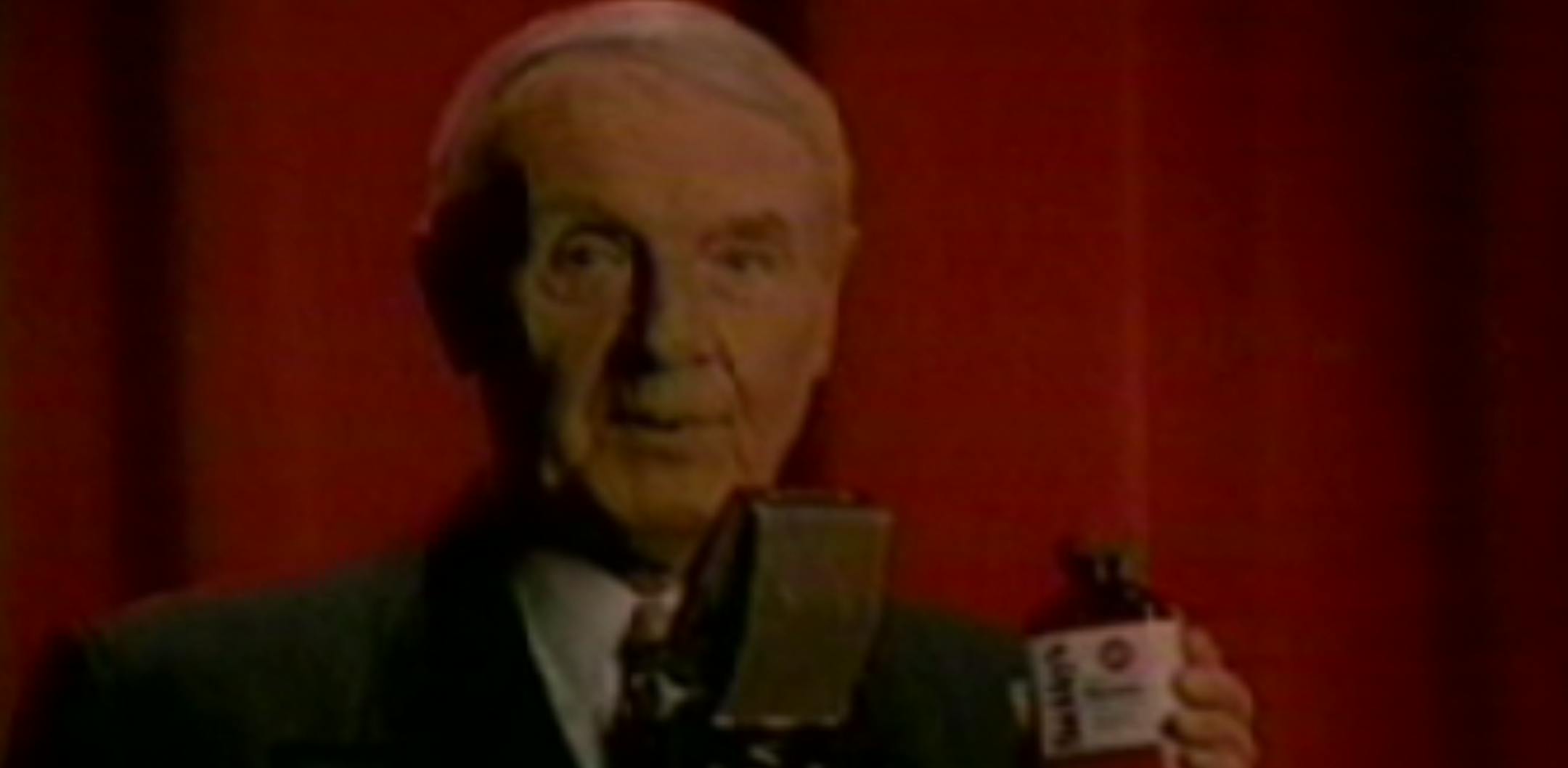 Frank Buckley 1987-2001
Celebration of the bad taste.
Proof that having awful taste works.

Frank became spokesperson in the mid 80s, when the company implemented its honest and humorous "awful taste" ad campaign. Featured in many of the radio and TV commercials, he was often recognized and approached by people in public for a casual comment or autograph. Senior citizens are attracted to Frank as living proof that life starts, not ends, at 65.
Buckley's big heart.
Frank built more than a #1 company and award-winning advertising campaign. He always showed a keen interest in the pharmaceutical industry and served as President of the Proprietary Association of Canada (now the Nonprescription Drug Manufacturers Association of Canada). Throughout his life, Frank was also an active member of many community service organizations.
A few more fun facts about Frank.
Frank graduated with a Bachelor of Commerce and finance degree from the University of Toronto in 1942. He served in the Royal Navy Fleet Air Arm as a carrier-based fighter pilot in World War II. In 2003, Frank was deeply honoured to be appointed a member of the Order of Canada.
Frank Buckley. Lived to 95 years young.
1921-2016